Up, Down, All Over Town
Discover the most fun and easy way to explore Asheville, NC.
You can enjoy a day tour or night on the town with friends and family.
100% Electric. 100% Fun. Who knew Asheville touring could be so much fun?!
Your Adventure Begins Here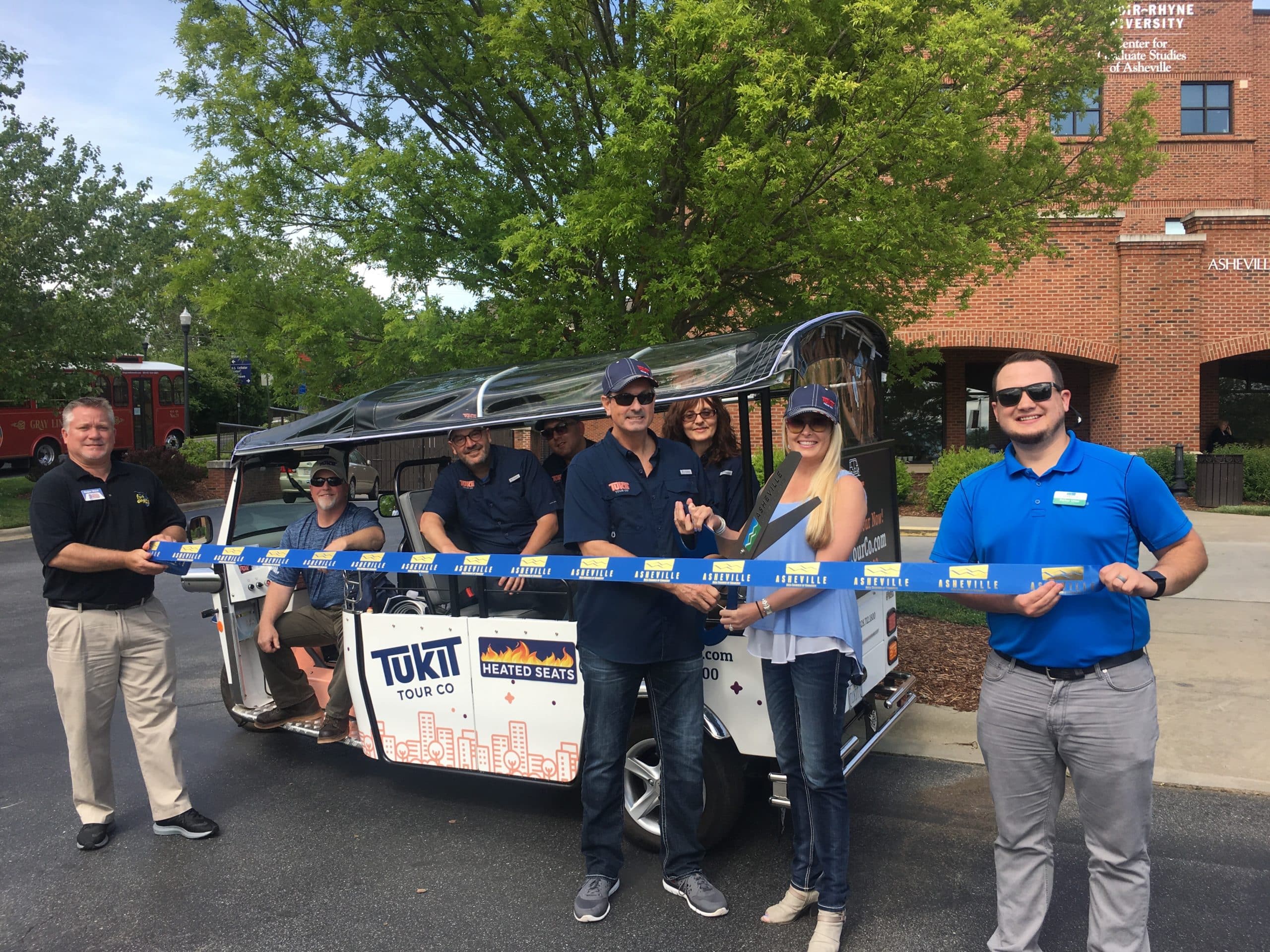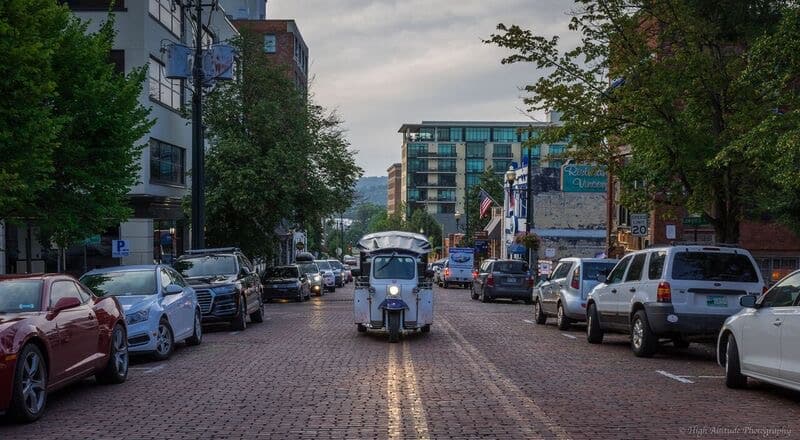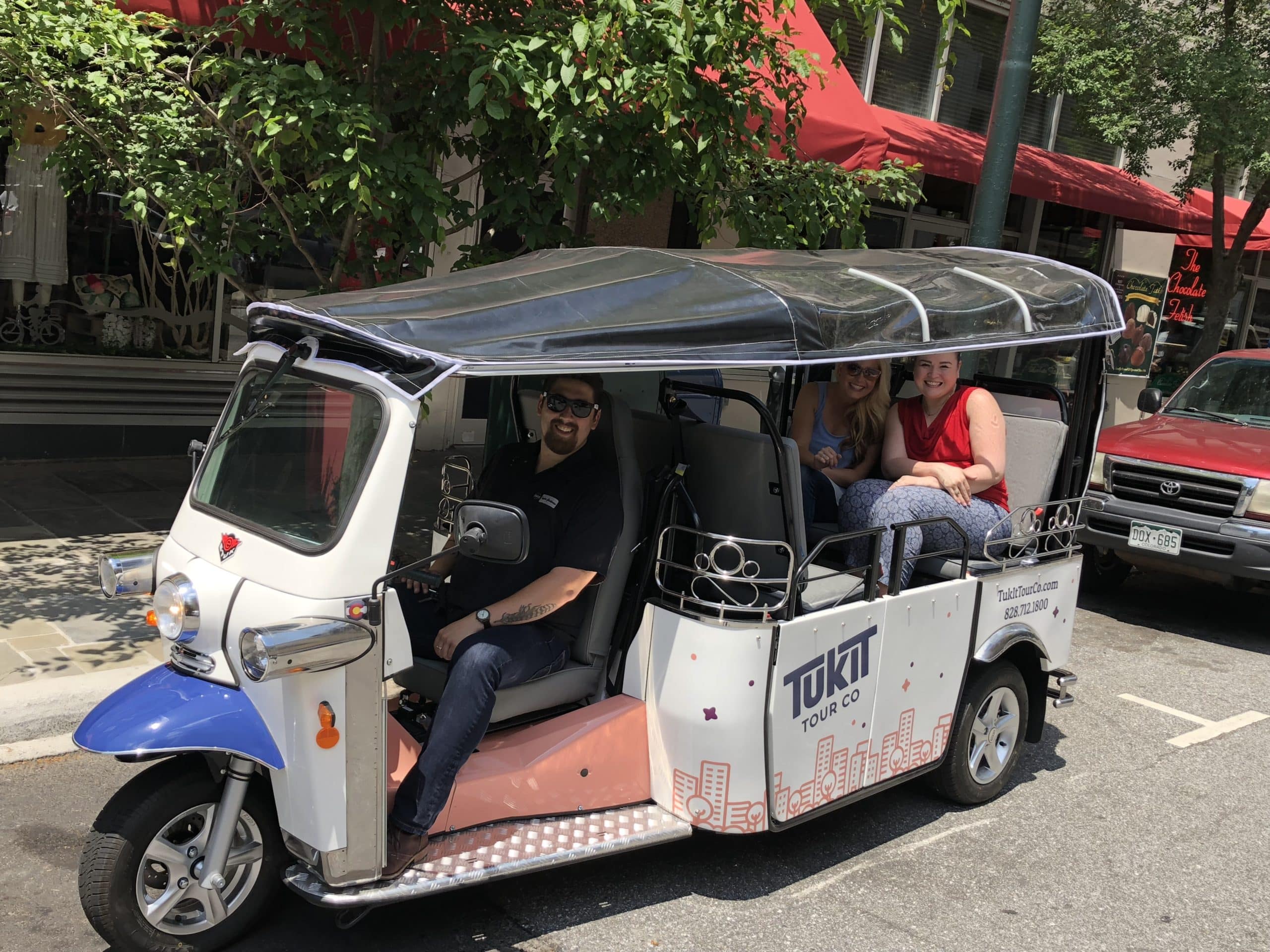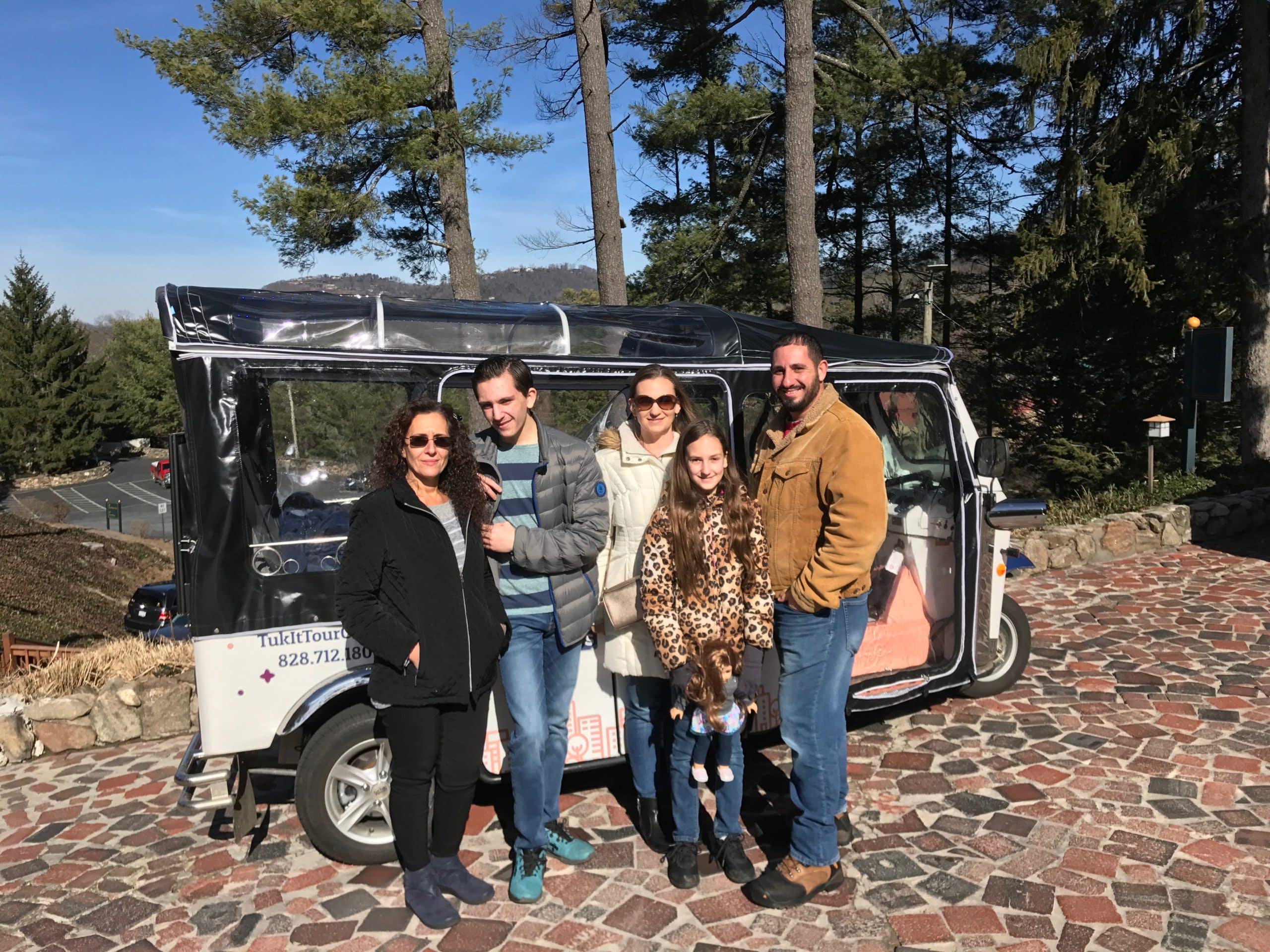 IMG-2101 - Ribbon Cutting at Chamber
IMG-3472 - Bachlorette Pic
Tukit in middle of street
IMG-1079 - Guess in Rain by Tuk
IMG-0328 - Chai Pani Event Guests (2)
Let's Roll!
What is a tuk? It's the ultimate 3-wheeled, fully electric, 6-seater vehicle. This is the best way to see the sights in the open air. Explore all that Asheville, NC has to offer in a vehicle worth bragging about.
GUIDED STOPS
Pick your tour then sit back, relax, and enjoy your ride. We'll take it from there.
BYE BYE PARKING WARS
Discover the city with ease. We pick you up and drop you off at all your stops.
PERSONAL TOUR
Tour leaves on scheduled departure time, so no waiting on a ride. Plus no sharing, unless you want to (exclusive tour).
TukIt For Every Occasion
We have specific tours that we offer, but if you have the vision of the perfect tour, let us know! Here are some possible options for tours.
THE BREWERY TOUR
Discover the famous breweries throughout Asheville and ride safe and sound. Pick the breweries you want and create the tour of your dreams.
THE SPECIAL EVENT TOUR
Bachelor/Bachelorette parties and the like… Don't walk or drive, just ride. Create the perfect night out and all the stops along the way.
THE ROMANTIC NIGHT TOUR
Maybe it's a normal dinner date night to a couple of separate spots or an engagement to remember. Let us take the pressure off of driving and give you a unique way to ride.
THE SPECIAL EVENT
Are you on a business trip and have never been to Asheville? Let us be your guide and show you what this city can offer.
Select an Adventure
Schedule online in a few clicks! Or, create your own adventure by contacting us directly to make it happen.
What They Are Saying
Heads are turning and people are talking about the best ride in town.
I HIGHLY recommend a Tukit Tour with Peter! It's a unique and efficient way to explore the lay of the land, history, art, architecture and ALL that is incredible about... read more this eclectic town! Peter took a quick download of what we wanted to cover during our 2 hour adventure and absolutely exceeded our expectations. We ventured to the Laughing Seed for dinner that night as suggested by Peter and the food and experience was exceptional. Peter's passion and enthusiasm for Asheville is contagious and his wealth of knowledge about MUST SEES around town added to our overall enJOYment of this vacation!

B7922KNkatiem


June 29, 2022

Ridge gave us an excellent tour. He highlighted the important houses and places in Asheville. He also recommended the best places to eat and took us to the chocolate factory.... read more He has a lot of knowledge of the history of Asheville, highly recommend him.

Danny R


June 18, 2022
Four of us joined our tour guide Peter for a super fun hour of zooming around Asheville in his electric tour mobile. It was cold outside but we had seat heaters and perfectly clear plastic zip up curtains and roof so we could see. Peter showed us so many mansions and neighborhoods that we realized our previous driving around on our own was nothing in comparison. Peter really knows the town history, architects and businesses. He seems to have TWO favorite Mexican restaurants :). Great, fun tour. Highly recommended! 80,000 residents and 30 breweries!

Robert Hertert


January 17, 2020

Fun tour. Very informative & interesting guide! The cart started overheating but she handled it like a champ! We enjoyed!

Amanda Dixon


March 3, 2021

TL;DR: PETER IS THE BOMB!!!!!! Full Review: Let's talk about how to have a great time in Asheville!! We had booked a long weekend trip without fully realizing just how many people visit Asheville. We really wanted a rooftop bar tour and the one that originated from our hotel was on a waiting list, so that is how we found Tukit, and we're so happy we did! I called on a Friday night asking if there was availability the next day because their website wasn't working correctly. First thing Saturday morning, we got a call and a text from Laban who was able to get us reservations for a rooftop bar tour, however he did tell us with such short notice, we may not get guaranteed admission anywhere. Regardless, a little later that day, we got a text from Peter, our Guide, letting us know he was on track to pick us up at our hotel at the agreed upon time. Once he got there, he let us know that they were not able to secure reservations at any rooftop bars but wanted to know our interests so he could make some suggestions and "make sure we had a great tour." I have to tell you, he totally delivered! We did get the rooftop bar experience at the Grove Park Inn, but also enjoyed him taking us around town and telling us about the history of Asheville. During our tour, we even got to see a black bear!! To top it all off, he took us to a food truck and local pub that topped off the whole experience. The whole time we were on the tour with Peter we felt like we were just hanging out with a friend. We will definitely repeat and would recommend him to anyone!

Jim Mosier


May 17, 2021
#JustTukIt